Diversity, Equity & Inclusion
April 11, 2021
UW School of Nursing mourns the passing of Rachel Suggs Pitts, alumna and a founder of the Mary Mahoney Professional Nurses Organization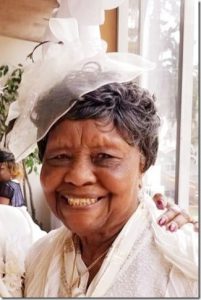 It is with deep sadness to receive news that Ms. Rachel Suggs Pitts, BSN alumna of the University of Washington School of Nursing, passed away Sunday, April 4, 2021. She had celebrated her 99th birthday last June 13, 2020. Ms. Pitts was the last of the 13 African American registered nurses who founded the Mary Mahoney Professional Nurses Organization in 1949, the oldest known African American professional organization in the Pacific Northwest. Our deepest sympathies and heartfelt condolences go out to Ms. Pitts' family, friends, and the members of the Mary Mahoney Professional Nurses Organization.
Ms. Pitts completed her nursing training at Brewster Hospital in Jacksonville, Florida, then relocated to Seattle and worked at Harborview hospital, one of the first Seattle hospitals to hire African American nurses at that time. She later earned her Bachelor of Science in Nursing with a Public Health certificate from the UW School of Nursing in 1956, then spent most of her professional life in leadership roles with Public Health – Seattle & King County health department. Because of her interest in infectious diseases, she went on to the University of Washington's Department of Epidemiology and International Health, where she contributed her skills and expertise for a multi-year virus infection surveillance research project referred to as the Seattle Virus Watch program.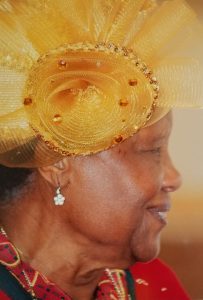 The legacy of her advocacy and support for African American nurses is seen in today's leaders of the Mary Mahoney Professional Nurses Organization, and healthcare and academic institutions throughout western Washington and beyond. Her efforts throughout her career to eliminate health disparities adds inspiration to continue work towards advancing antiracism, diversity, equity, and inclusion.
A service for Ms. Pitts is planned for Friday, April 23, 2021, at the Church By the Side of the Road in Tukwila, WA.