Diversity, Equity & Inclusion
Student Demographics
The UW (Seattle) School of Nursing DEI Dashboard provides demographic breakdowns of applicants, admits, matriculates, and graduates across academic degree programs. Presently, a UW NetID is needed to access, but we are working on unrestricted access.
Data for this dashboard come from school-collected sources and the UW Profiles site (UW NetID needed), which also provides demographic breakdowns by academic units and academic degree programs for the whole university across the Bothell, Seattle, and Tacoma campuses with the exception of applicant-related demographics.
For comparison to national data of students by race and ethnicity enrolled in nursing programs nationally, click this link for a report from the American Association of Colleges of Nursing, and this link for a report from the Future of Nursing: Campaign for Action.
For data reports about the nursing workforce in Washington, click this link to the Washington Center for Nursing.
Faculty & Staff Demographics
Like the UW Profiles (NetID needed) site for student demographics, a similar dashboard is being developed for demographic breakdowns of faculty and staff by academic unit.  As soon as this is available, the link to the site will be posted here.
In the interim, the UW Staff Demographic Baseline Report focuses on data points for select staff employment (not faculty) categories and includes contextual information about each unique data set.  The aggregate data presented reflects the staff population as of November 9, 2020, and terminations and hires from July 2019 through June 2020.  Questions about the report?  Email podoe@uw.edu.  *School of Nursing unit-level data is not yet made available by UW Human Resources.
DEI Strategic Action Plan
Updated and Revised plan can be viewed here.
 The plan delineates actions for each of the following goals:
CULTIVATE AN ACCESSIBLE, INCLUSIVE, AND EQUITABLE CLIMATE
ATTRACT, RETAIN, AND GRADUATE A DIVERSE AND EXCELLENT STUDENT BODY
ATTRACT AND RETAIN A DIVERSE FACULTY
 ATTRACT AND RETAIN A DIVERSE STAFF
DEVELOP PLACE-BASED EDUCATION AND ENGAGEMENT TO ADVANCE ACCESS, EQUITY, & INCLUSION
IMPROVE ACCOUNTABILITY AND TRANSPARENCY AT ALL LEVELS
Climate Survey
A university climate survey is intended to examine the full range of student, faculty and staff experiences related to learning, working and living on their respective UW campuses — experiences that go to the heart of whether you feel a sense of belonging and inclusion, and whether you are able to thrive and succeed here.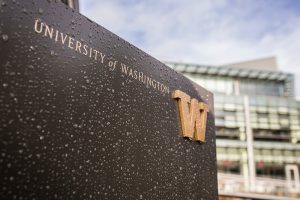 To guide actions that improve the experiences and well-being of our students, faculty and staff, the UW conducted a university-wide climate survey on the Bothell, Seattle and Tacoma campuses, as well as the UW Seattle Health Sciences Schools (as a separate fourth campus), Oct. 8 through Nov. 8, 2019. This confidential survey offered an opportunity for students, faculty and staff to share their personal experiences at the UW. Feedback from more than 18,000 respondents will help us create more equitable living, learning and working environments, as well as shape the University's work to prevent and respond to sexual assault and misconduct.
This survey was facilitated by an external consultant, Rankin & Associates Consulting, in conjunction with a Climate Study Working Group comprising 30 UW students, faculty and staff representing the Bothell, Seattle and Tacoma campuses.
The final results report specific for the UW (Seattle) School of Nursing is now available:
A formal announcement and message from Executive Dean Azita Emami and Associate Dean for Diversity, Equity and Inclusion Butch de Castro about the Climate Survey results are expected by Friday, January 22, 2021.  Thank you to all who participated.
All other campus and unit level reports available here; UW NetID may be required.
Following a moratorium, data may be available to academic researchers who submit a request to the UW Office of Educational Assessment. Separate IRB approval will be required. Contact Sean Gehrke, Director of the Office of Educational Assessment, with further questions.